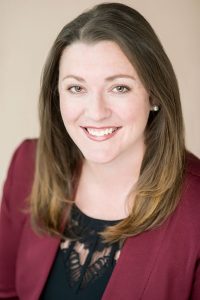 SENIOR VICE PRESIDENT OF OPERATIONS
Casey joined ZMC Hotels in 2015, with fourteen years in the hospitality industry, including seven years in hotel management. Her work in hospitality had focused primarily on the Hampton by Hilton brand, where she served as a Hampton brand ambassador and Strengths Based Coach, helping to develop training modules and best practices. She is also certified with Marriott thru the Executive Excellence Program.
Under Casey's mentoring and general management, her teams won multiple Lighthouse Awards for customer service excellence. She also has food and beverage experience with a boutique hotel, and broad operations experience in the manufacturing industry. As Senior Vice President of Operations for ZMC Hotels, Casey oversees thirteen properties in the Southeastern United States, working with them to ensure that performance goals are met, and that company and brand standards of quality and excellence are upheld.
Her areas of responsibility span a broad range encompassing employee recruitment, training, assessment, and development, as well as cost control, financial analysis, revenue management, sales, and marketing.
Education/Certification/Professional Organizations:
• Jacksonville State University, Bachelor's Degree in Business Economics
• Jacksonville State University, Graduate Certificate in Emergency Management