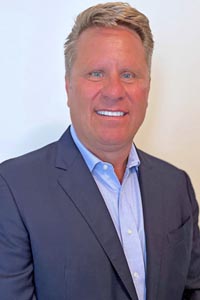 VICE PRESIDENT OF OPERATIONS,
MIDWEST REGION
Chris joined ZMC Hotels in 2022, bringing more than 30 years of hospitality experience in operations, sales and above property support. His award-winning leadership has been recognized by Marriott International, as "Magic General Manager of the Year"; Hotel Management Magazine's 2021 "GMs to Watch" and "Hotel of the Year", supporting the hotel team of the Cambria Hotel New Orleans, by Choice Hotels. He has worked across the country in both branded and brand-of-one hotels, in three, four and five diamond properties, consistently creating a culture of success. Chris began his career as a foodie, which is still his passion, gaining extensive operations experience working in numerous union and non-union hotels in multiple roles, including Regional Managing Director and Vice President of Sales, Marketing and Revenue Management.
Education/Certification/Professional Organizations:
He is a 1988 Graduate of Western Illinois University, with a BS degree in Hospitality.
Chris has been an active member of the board for the Greater State Street Council, Visit Palm Springs, the Greater North Michigan Ave. Association, Visit DuPage, Fisherman's Wharf Merchants Association and Chairman of the Board of the Alzheimer's Association Memory Walk, San Antonio.