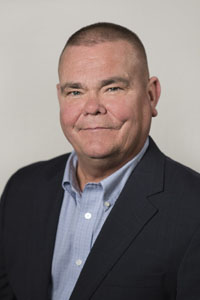 PROJECT MANAGER,
FACILITIES & CONSTRUCTION MANAGEMENT
Shawn joined ZMC Hotels in May 2022 with more than three decades of experience in construction, property development and facilities maintenance. Shawn's position at ZMC leverages his 21 years of experience at a hospitality management company where he was responsible for managing capital improvements for corporate-owned assets and franchise projects, performing project due diligence, coordinating, overseeing and reviewing construction plans and specifications, budgets, code compliance, vendors, contracts, invoices and payment schedules. He has also researched markets, products, and assisted in land and property acquisition.
Shawn is a 28-year veteran, earning numerous leadership and merit awards during more than 10 years in the U.S. Marine Corps and 18 years in the Army National Guard, as a musician.
Education/Certification/Professional Organizations:
Bachelor of Science in Management, Cardinal Stritch University
Bachelor of Arts, Music Education and Performance, St. Cloud University
Star of the North Jazz Orchestra