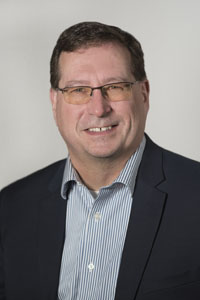 VICE PRESIDENT OF OPERATIONS,
LAKES REGION
Paul joined ZMC Hotels in 2022 with over 35 years in the hospitality industry holding positions of Food and Beverage Director, General Manager and Regional Director with management companies as well as brands.
Starting off for Holiday Inn Worldwide, he grew his knowledge in the food and beverage department developing restaurant, banquet and beverage operations, designing local and regional menus, inventories and cost controls. Moving around the country, working with different cultural backgrounds, Paul proved to be successful in many situations and was promoted to general manager.
Working for Hilton as a general manager for both Hampton and Homewood Suites, Paul switched from full-service hotels to limited feature and extended stay properties. Using the differences between each of these segments, he uses this knowledge to implement strong revenue strategies.
Paul has spent the last 16 years as a regional director overseeing a variety of properties from brand to independents, full service to limited feature, from economy to upper mid-scale. He has opened 11 properties and converted 8 properties and competed renovations on several other locations. Paul develops his team which retains their longevity and many have received accolades from their respective brands. Several of his hotels have won awards and recognitions from their respective brands.